The State of the Caribbean Climate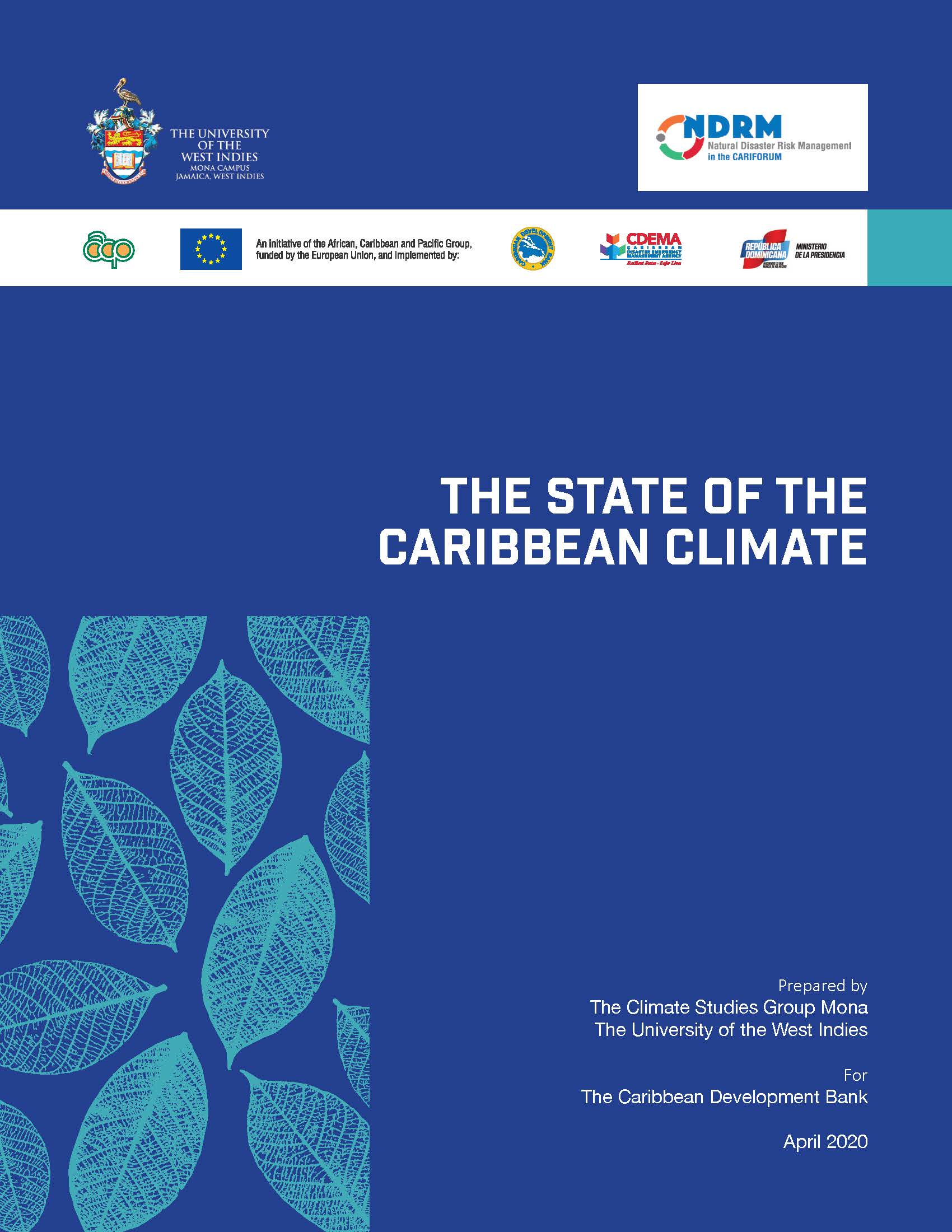 Summary
In the Caribbean, weather and climate events recurrently impact economic performance, productivity, livelihoods and quality of life. The record-breaking 2017 hurricane season stands as one of several recent examples that strongly underscore the economic, physical and social vulnerability of Caribbean nations to climate-related phenomena. Evidence-base and proactive decision-making will be fundamental to the transformation process from vulnerable to resilient Caribbean societies.
This State of the Caribbean Climate (SOCC) Report was prepared to strengthen the strategic planning and decision-making processes that will be required to accelerate resilience-building efforts in the Caribbean, specifically within the 19 Borrowing Member Countries (BMCs) of the Caribbean Development Bank (CDB). By providing significant climate data, information, analysis and references, distributed across 10 chapters, the SOCC Report is expected to become the premise for actionable recommendations that will support climate proofing at national and regional levels.
The structure and content of this report facilitate provision and analysis of climate data and information in a manner that takes cognizance of the similarities and differences among Caribbean nations. Chapters 1 and 2 provide the introductory background and methods and sources of data collection, respectively. Chapters 3 to 6 describe historical and future climate by focusing on key variables, e.g., temperature and rainfall, as well as extreme climate phenomena such as droughts, floods, sea level rise and hurricanes. The impacts of these climate variables and extremes on key sectors have been summarized in Chapter 7. Chapter 8 details the Caribbean approach and experience in developing climate services for improving national and regional response mechanisms. An overview of the key report findings and recommendations for the way forward are set forth in Chapter 9, and a list of all the references (by chapter) used in the preparation of this document is presented in Chapter 10.
While this report provides a significant repository of climate data and information (some of which have been summarized in the table below), there are a number of critical data-related gaps and challenges that need to be addressed as the region seeks to employ evidence-based approaches to decision-making. These data challenges are linked to inadequate coverage of weather and climatological stations that will (i) facilitate analysis at sectoral, national and regional scales (ii) enable automatic reporting, and (iii) improve continuous monitoring and analysis of key variables for sufficiently long timescales (greater than 30 years). Also to be addressed in support of better decision-making are (i) inadequate data collection and monitoring systems at the sectoral level that limit the understanding of climate-sectoral linkages (ii) the need for higher resolution modelling outputs as well as more impacts-based modelling, and (iii) coordination and capacity challenges that have reduced the effectiveness of climate action in the region.
Table of contents
List of Figures
List of Tables
List of Boxes
List of Abbreviations
Executive Summary

INTRODUCTION
DATA AND METHODOLOGIES
RAINFALL AND TEMPERATURE
SEA LEVEL RISE, DROUGHTS & FLOODS, HURRICANES
CLIMATE SCENARIOS AND PROJECTIONS
CLIMATE EXTREMES AND EARLY WARNING
REVIEW OF HISTORICAL AND PROJECTED IMPACTS OF CLIMATE CHANGE IN THE CARIBBEAN
ADDING VALUE TO CLIMATE INFORMATION THROUGH SERVICES
CONCUSIONS AND RECOMMENDATIONS
REFERENCES