The CIIF List: Trinidad and Tobago - Creative Industry Profile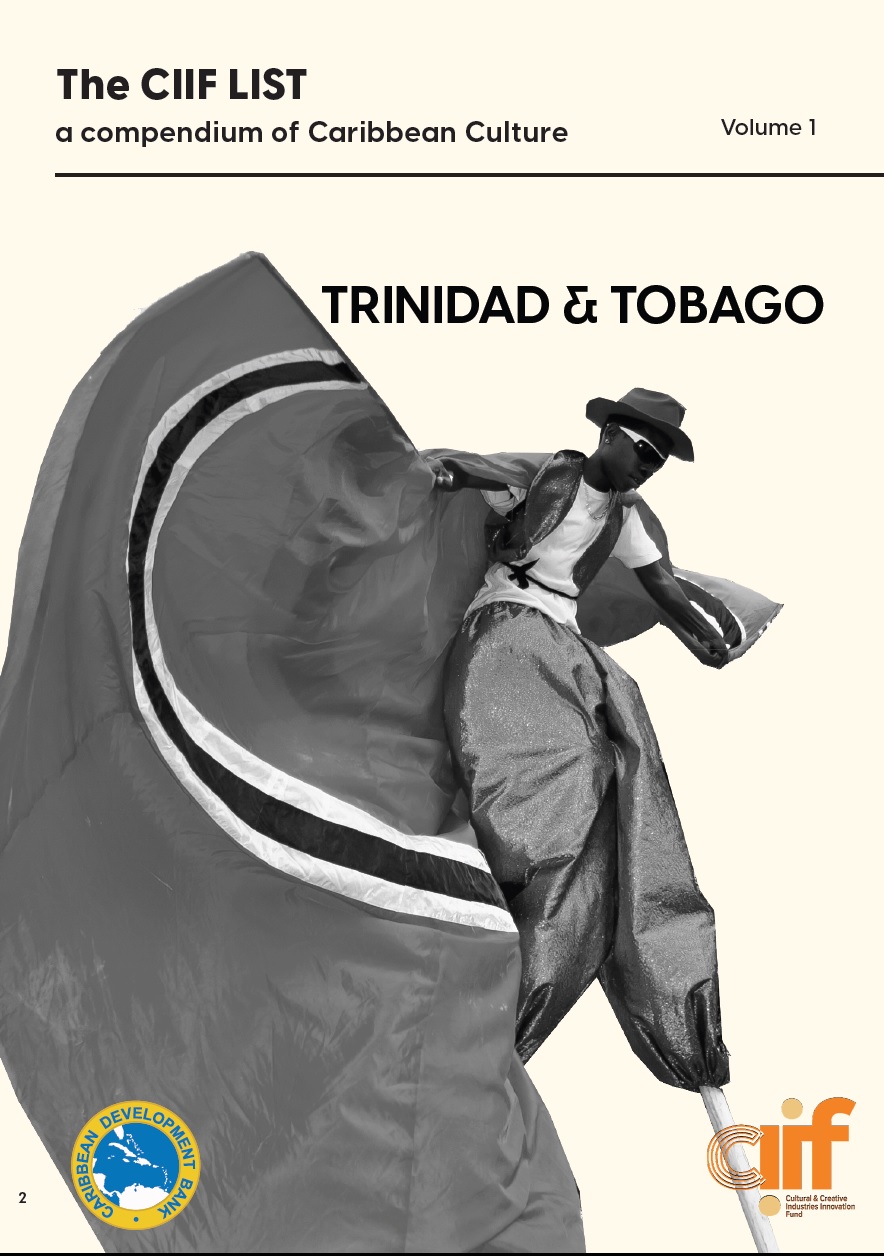 Summary
The Caribbean Development Bank's Cultural and Creative Industries Innovation Fund (CIIF) developed the Creative Industry (CI) Profiles through a research consultancy in 2020, with the aim of addressing the primary constraints to the growth of CIs in the Caribbean. These include financial, capacity building, networking, access to CI data and market barriers that are impeding the growth of smaller scale creative enterprises in the Region, despite global growth trends for this sector.
The CIIF List provides valuable information on the resources available in ten Borrowing Member Countries which are relevant to building a robust and globally competitive CI sector.
Information for these profiles was sourced from publicly available documents and data sets including the UNESCO Quadrennial Report, national budgets, national cultural policy plans, local media sources and others.
Additional information was obtained via surveys of regional cultural industry practitioners and stakeholders, which were conducted for this project. Further information was sourced from research conducted for the CARICOM Secretariat in relation to the Consultancy to prepare the Regional Strategic Plan for Cultural and Entertainment Services/Cultural Industries in CARIFORUM States (2016-2018), with financing from the European Union 10th European Development Fund, provided courtesy of CARICOM.
In some instances, data was not available for this Borrowing Member Country at time of research. Readers who may be able to provide relevant data are invited to contact the Fund at ciif@caribank.org.
Table of contents
1. Overview
2. Cultural Heritage
3. Venues & Institutions
4. Policy & Governance
5. Financing
6. Economics and Trade
7. Education
8. Cultural Entrepreneurship
9. Advocacy