Measuring Vulnerability: A Multidimensional Vulnerability Index for the Caribbean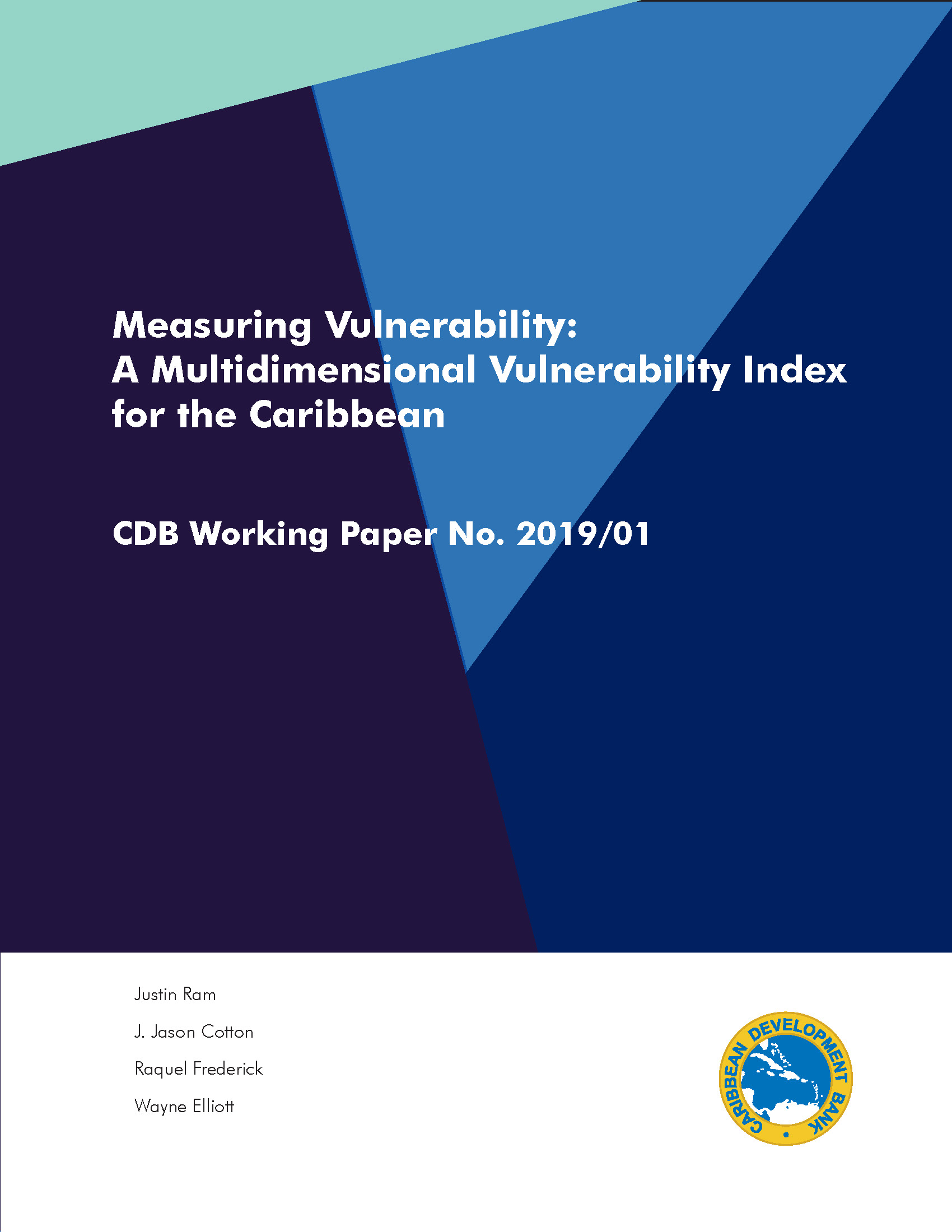 Summary
This paper updates and revises the Caribbean Development Bank's (CDB) Vulnerability Index previously estimated by Crowards (2000) and Hartman (2011) and widens the scope to include social vulnerability and climate change components. This paper seeks to quantify and gain deeper understanding of the relative vulnerabilities of CDB's Borrowing Member Countries (BMCs). It aims to answer the questions:
How vulnerable are Caribbean small states?
Where are the vulnerabilities concentrated?
What can we do to build resilience in these economies?
Among the main findings are that BMCs, on average, can be considered middle-to-high vulnerability countries with an average vulnerability index score of 0.54 for 2017, slightly above the score of 0.52 for 2016. The vulnerabilities are concentrated in the areas of dependence on a few major export products and trading partners, high levels of energy imports and related products, social challenges, such as crime, and exposure to natural hazards and climate change. Although resource-rich countries had lower vulnerability scores, the paper notes that these economies have unique challenges related to sharp boom and bust cycles and higher levels of inequality, among others.
Table of contents
EXECUTIVE SUMMARY
INTRODUCTION
REVIEW OF VULNERABILITY METRICS
NEW METHODOLOGY
RESULTS
DISCUSSION AND CONCLUSION
Download PDF