News
Bootcamp, Challenge for youth of Grenada end on high note
On Friday, May 25, the Government of Grenada and the Caribbean Development Bank (CDB) celebrated 33 young people for their participation in a programme that has put the benefits of climate-smart agriculture in the spotlight.
During a ceremony held at the Kalinago Resort, three young people were awarded the top prizes in the VYBZING Grenada Music Video Challenge, hosted by CDB in partnership with the Ministries of Education, Youth Development, Sports, Culture and the Arts.  Lyndon Pope, 27; Brandon Brathwaite, 20; and Jhavaughn Gludd, 17 won third, second and first spots respectively for their music videos, which creatively explored how climate-smart agriculture can secure a sustainable future for Grenada. The winners received prizes, ranging from USD1,250 to 2,000, presented by Hon. Kate Lewis, Minister within the Ministry of Youth Development, Sports, Culture and the Arts, and Mr. Volville Forsythe, Assistant Bank Secretary, CDB.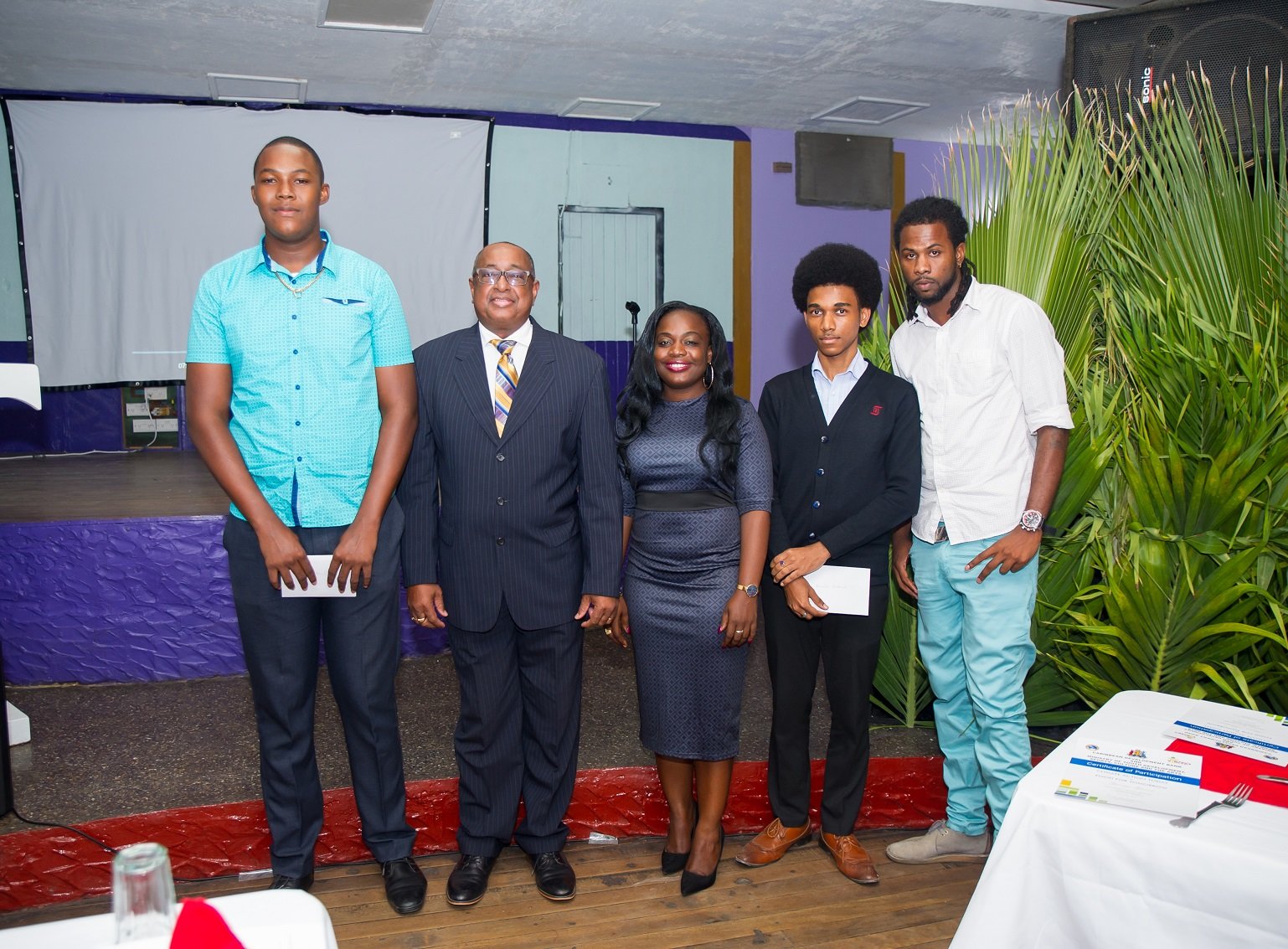 In addition, thirty young people received certificates for successfully completing the VYBZING Grenada Bootcamp. The Bootcamp was held under the theme, "Climate Action Today = Food for Tomorrow," and ran from May 23 to 25. It concluded with the participants presenting their potential business ideas to expert judges. The winning team, which presented their pitch under the team name "Aqua-Refine", shared ideas for reviving the agriculture and fisheries industry in Grenada. The group proposed an aquarium structure, which would hold both fresh- and salt-water fish. It would serve a three-part need by creating food, preserving marine life, and providing a tourism attraction, they noted.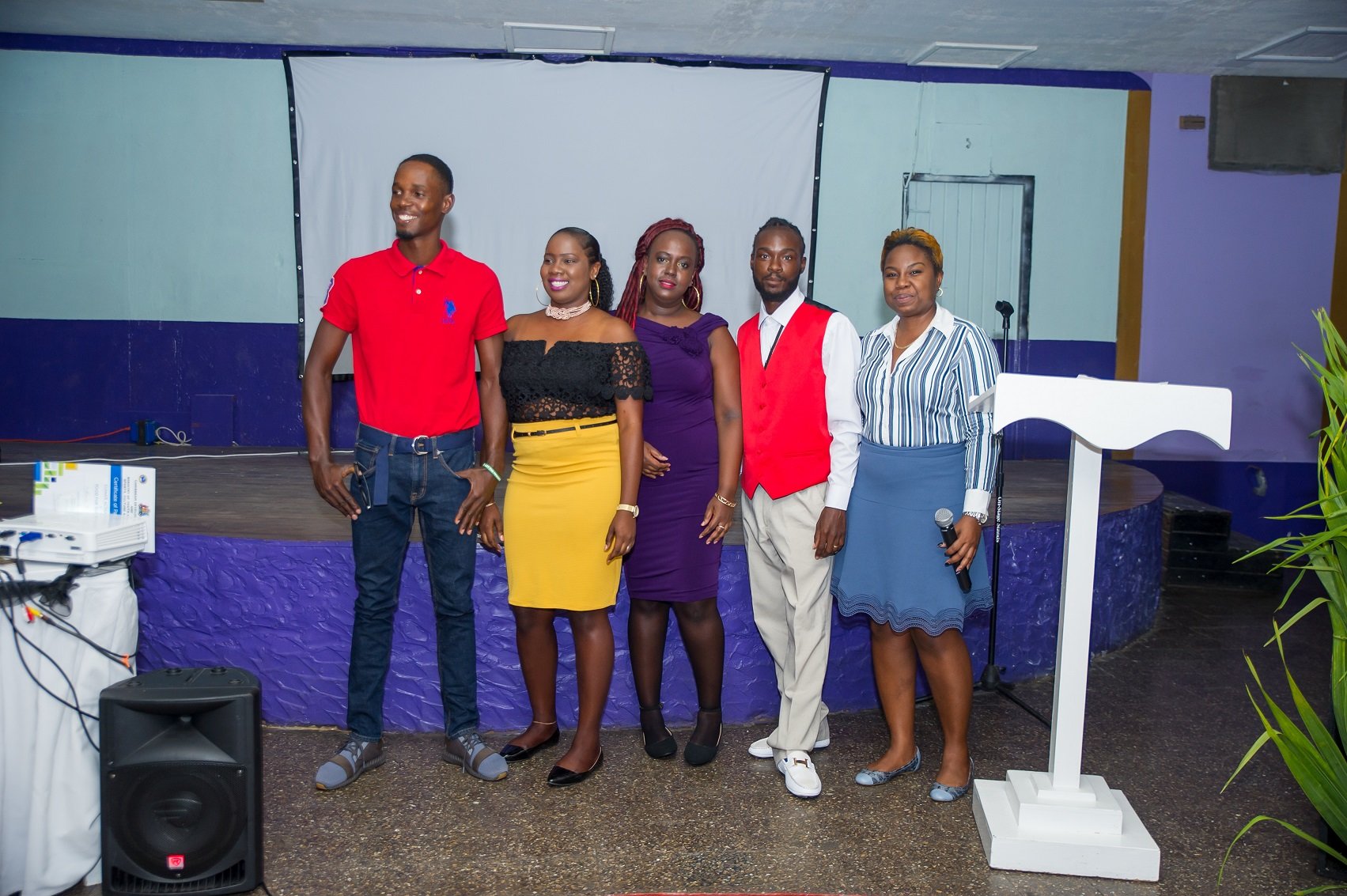 Mr. Kevin Andall, Permanent Secretary (Acting) in the Ministry of Youth Development, Sports, Culture and the Arts, delivered remarks during the Closing Ceremony.
"When you leave here, you are supposed to be a change agent," he challenged the young participants and winners. "It's not about making money at the risk of the future or damaging our environment," he added. "You are the ones who are supposed to spread the message out there that we can produce and we can create wealth but we can do it responsibly."
In March, the Challenge opened to legal residents of Grenada between the ages of 16 and 29. Eligible participants were invited to create a three-minute video on the theme, "Climate Action Today = Food for Tomorrow". Through this medium, entrants shared their ideas for making agriculture more resilient to the impacts of climate change, and for improving food security across communities in Grenada. 
The Music Video Challenge and Bootcamp were held under the VYBZING Youth Outreach Programme in Grenada this year.  The Programme, part of the agenda for the Annual Meeting of CDB's Board of Governors, aims to inspire participants to take action to build a better Caribbean.