News
CDB shares procurement opportunities, guidance with BVI private sector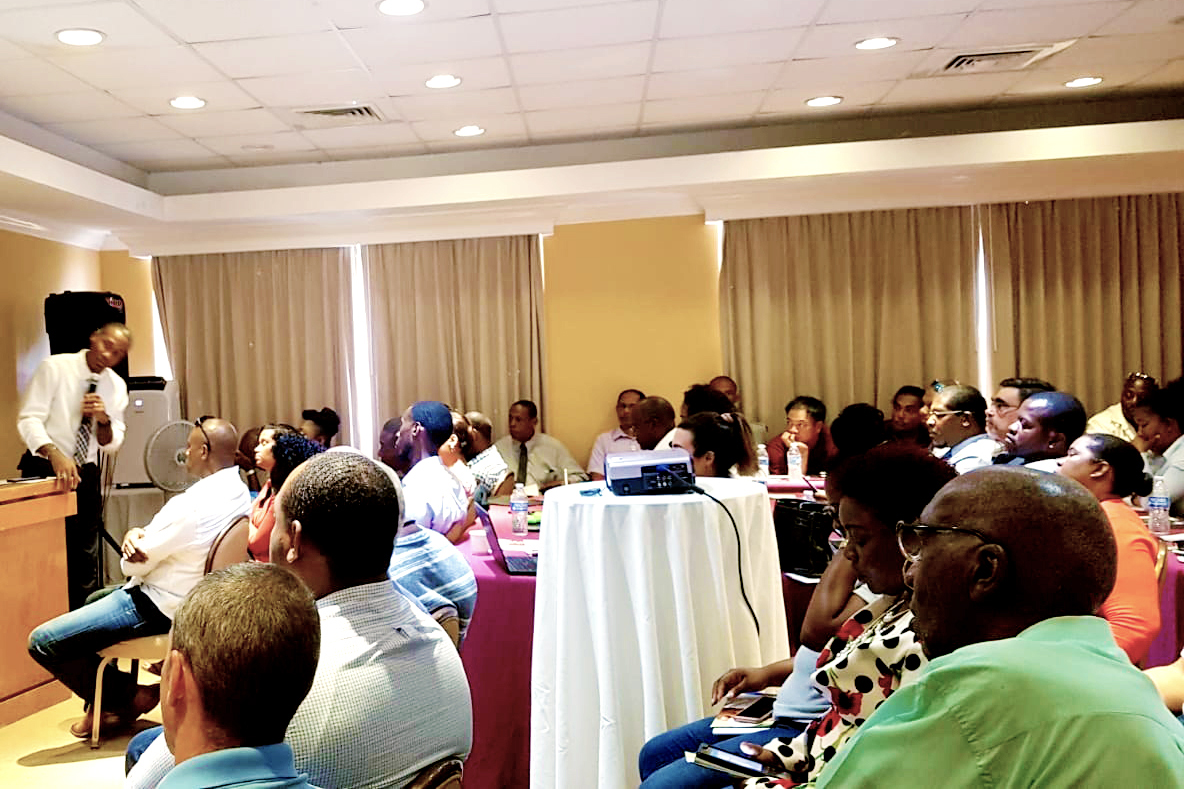 At least 92 contractors, suppliers and consultants in the British Virgin Islands (BVI) are now better equipped to benefit from procurement opportunities available through projects funded by the Caribbean Development Bank (CDB).
The Bank held a training exercise in the BVI on August 1, 2018, which helped private sector stakeholders better understand CDB's procurement guidelines, and provided them with practical advice on successfully preparing bids and proposals.
Head of Procurement at CDB, Douglas Fraser said the event helped participants not only build their knowledge but also partnerships that could possibly grow their businesses.
"CDB projects have grown in scale and complexity over recent years, and bidders have increasingly needed to identify suitable partners in order to meet the requirements for contracts. As such, the training event provided the participants with the opportunity to build new and lasting business partnerships, which, in turn, deliver development results for the people of the British Virgin Islands and the Region," said Fraser.
For the period 2014 to 2017, BVI companies were awarded contracts with a value of approximately USD11 million on CDB-funded projects.
The country's Financial Secretary, Glenroy Forbes, welcomed the training event and encouraged participants to leverage the opportunity.
"I encourage you the participants to grasp this opportunity with an open mind; and that you use it wisely," he said. "Remember, procurement is my business; it's your business; it's everybody's business," Forbes added.
Building on the core principles of its procurement guidelines, CDB is committed to developing the capacity of suppliers, contractors and consultants in its 19 Borrowing Member Countries.
In April, CDB launched a USD65.5 million reconstruction and rehabilitation project for BVI. It followed earlier support from the Bank in the immediate aftermath of Hurricane Irma, when it provided an Emergency Relief Grant of USD200,000 and Immediate Response Loans totaling USD2.25 million.
CDB has also provided USD $649,500, through its Community Disaster Risk Reduction Fund, to finance a project that will build climate resilience in the flood-prone communities of Sea Cow's Bay and East End/Long Look on Tortola, and Great Harbour on the sister island of Jost Van Dyke.