News Release
CDB Supports Electric Vehicle Study Tour to Canada for Trainers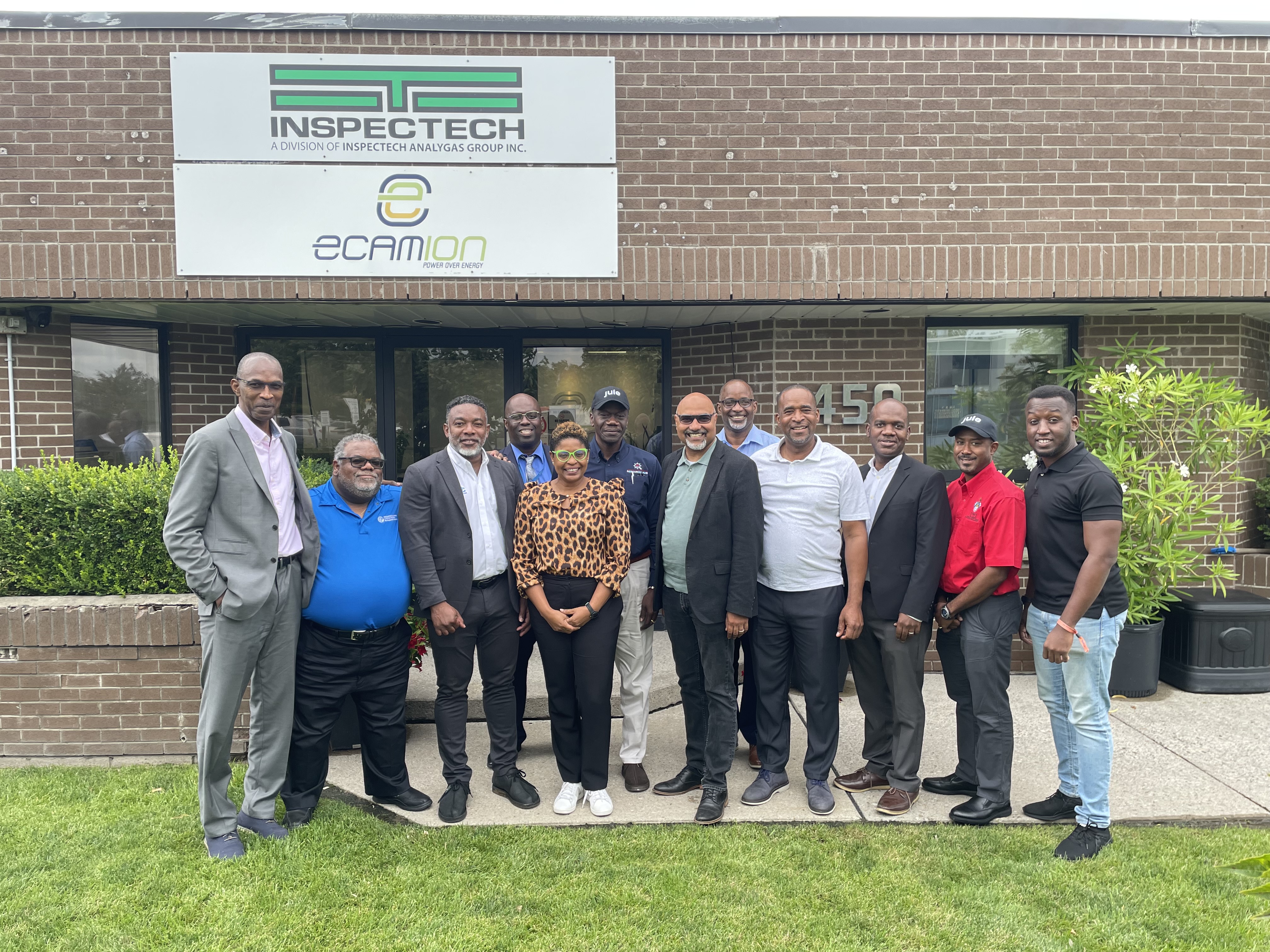 The e-mobility awareness and capacity in some of the region's academic and technical institutions recently received a boost following a recent electric vehicle (EV) study tour to Canada through funding from the Caribbean Development Bank (CBD) and the Canadian Support to the Energy Sector in the Caribbean Fund.  
The objectives of the tour were to provide participants with deeper insight into a sustainable and efficient electric mobility ecosystem by exploring with key industry actors, technological, regulatory, economic, and environmental dimensions to foster informed decision-making and strategy development; and to identify practical approaches for minimising risks and maximising benefits in the transition to e-mobility.
Also, the tour sought to provide insights into designing and implementing effective training programmes to support the regional electric vehicle industry.  In addition, the initiative aimed to identify opportunities for developing public education and awareness programmes in the context of a diverse energy market. 
The tour agenda included visits to eCamion Inc – a Toronto-based technology provider for battery storage, electric vehicle charging, and energy management solutions, which allowed participants to observe EV charging ecosystems and potential business models for developing EV charging infrastructure in the region. Participants also visited the Electric Vehicle Discovery Centre – Plug'n Drive - a non-profit organisation committed to accelerating the adoption of electric vehicles to maximize their environmental and economic benefits. Also on the schedule was a visit to the British Columbia Institute of Technology in Vancouver, the largest automotive service training and education provider in that province.
Participants noted the rich experiences garnered which helped to broaden their perspectives and ideas for capitalising on opportunities for the acceleration of EV adoption in the region.
"This trip has really been an eye-opener, revealing that we need to revisit some of our plans and work more closely with our regional partners to ensure that we have a coordinated approach in building out the regional EV ecosystem. The HEART/NSTA looks forward to continuing to play our part and contributing to this leadership in the e-mobility space," said Director of Strategic Partnership, Research and Innovation, HEART Trust/NSTA, Ms. Kenesha Campbell.
Professor Sean Thorpe, Dean of the Faculty of Engineering, University of Technology, Jamaica, noted the importance of establishing partnerships to help develop local infrastructure.  
"In this e-mobility transition, partnerships are key. Partnerships will allow us to tap resources to achieve critical outcomes in the areas of human capacity and infrastructure. We need to ensure that we have in a timely manner, adequate human capacity through training and hands-on exposure, while simultaneously building out the needed infrastructure," he said.
Dr. Devon Gardner, Head of Technical Programmes at the Caribbean Centre for Renewable Energy and Energy Efficiency, highlighted the benefits of the tour which provided an opportunity for his organisation to view firsthand, functional aspects of a transformational electric mobility market to which Caribbean countries are aspiring.
"It also provided an opportunity to interact among and establish connections with innovation and thought leaders within the sector and establish a network of willing and competent agencies to judiciously manage the acceleration of the already rapidly converging power and transport markets," he said.
Other participants in the tour included Mr. Eric Nelson, Principal, Jamaica German Automotive School, Heart Trust; Mr. William Malabver, Deputy Manager for Corporate Support, HEART Trust/NSTA; Dr. Omar Thomas, Deputy Dean, Faculty of Engineering, UWI-Mona; Dr. Louis-Ray Harris, Senior Lecturer, Faculty of Science and Technology, UWI-Mona; Professor Noel Brown, Vice President, Academic Affairs and Accreditation, Caribbean Maritime University; and the CDB's Coordinator, Sustainable Energy Unit (SEU), Joseph Williams and Project Assistant, Sheldon Marshall.