News Release
Elevated Levels of Financing Needed for Caribbean Countries Up to 2030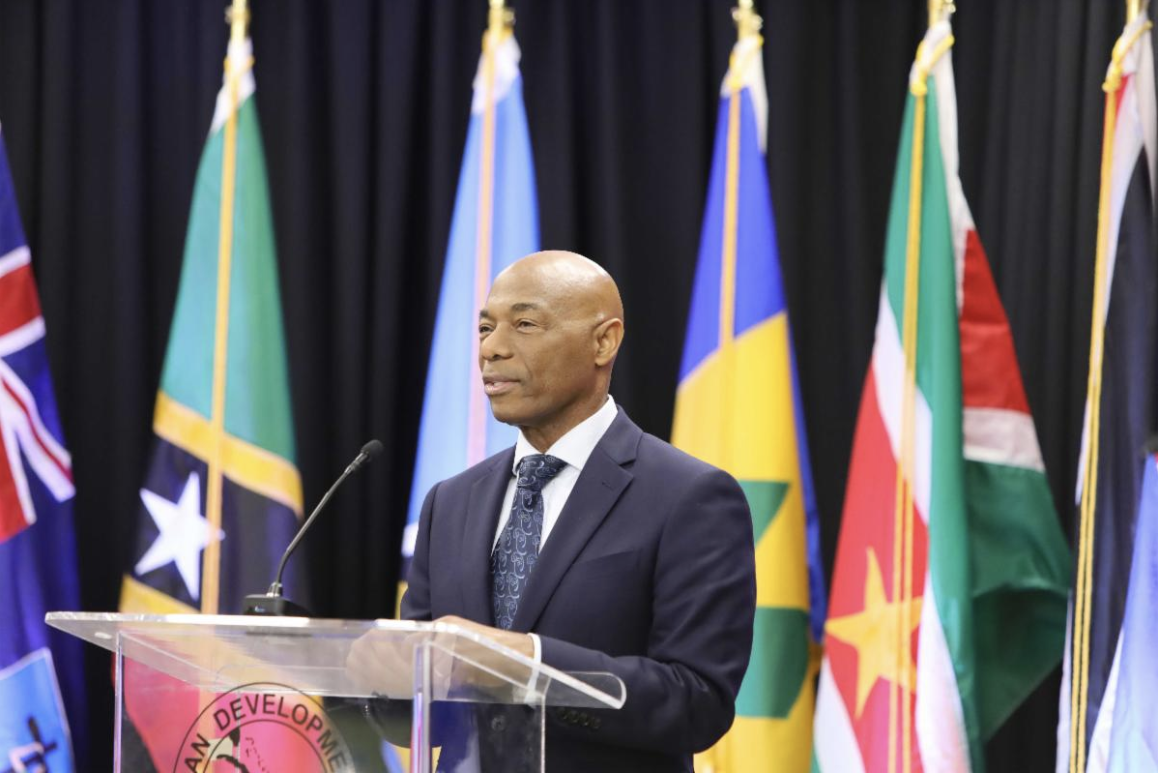 The Caribbean's Gross Financial Needs (GFN), which increased to almost USD 10 billion (bn) in 2020 largely due to the COVID-19 pandemic, are likely to remain elevated up to 2030, intensifying the need for external financing if countries are to achieve or maintain debt sustainability.
The situation was highlighted by President of the Caribbean Development Bank (CDB), Dr Hyginus "Gene" Leon during the Bank's Annual News Conference held on January 18, 2023, at the institution's headquarters in Bridgetown, Barbados.
GFN is the measure of a country's overall fiscal position, related to the balance between revenues and expenditures, plus any funds needed to repay existing debt. Dr Leon explained that in addition to GFN requirements, the outlay needed to address vulnerabilities exposed by the pandemic and the resources necessary to achieve the Sustainability Development Goals (SDGs), CDB's Borrowing Member Countries (BMCs) would require extensive financial support from International Finance Institutions.
"The onset of COVID highlighted structural weaknesses in our economies and the extent of our financing need," the CDB President said. He went on to make a series of recommendations which he indicated could "meet the Region's financing needs and address mounting fiscal pressures".  
Among the prescriptions outlined was expanding regional financial systems to create financial markets to facilitate capital flows that can mobilise regional savings and attract private sector interests to finance development.
The experienced economist also stressed that public financial management and expenditure systems should be strengthened, firstly to ensure transparency and accountability in government spending, but also to link the allocation of resources to governments' strategic plans.
Dr Leon also cautioned that several years of consecutive shocks, the prospect of a slowdown in the global economy, and continued price pressures in 2023 could derail the Region's development trajectory. "In this context, CDB continues to emphasise resilience as the primary ingredient for sustainable economies and societies. Key to achieving resilience is reducing our vulnerability to factors outside of our control while employing the elements within our power to achieve our development objectives," he said.
He went on to make high-level recommendations for accelerating growth, building resilience, and driving transformation in BMCs including deeper regional integration and cooperation, renewed commitment to the CARICOM Single Market Economy, and improved intra-region connectivity and transportation. Dr Leon also called for collaborative advocacy and action to address common threats imperilling the Region's future especially climate change, food security and energy security.
The Bank President argued that several of the areas he identified as triggers for achieving growth and development were in the range of the private sector. He urged this constituency to "transition from bystanders to partners" in development while imploring regional governments to "create an enabling environment and ensure that public value propositions offer viable investment opportunities to attract private capital for development."