News Release
MSME Unit Helps to Turn Young Job Seekers into Job Creators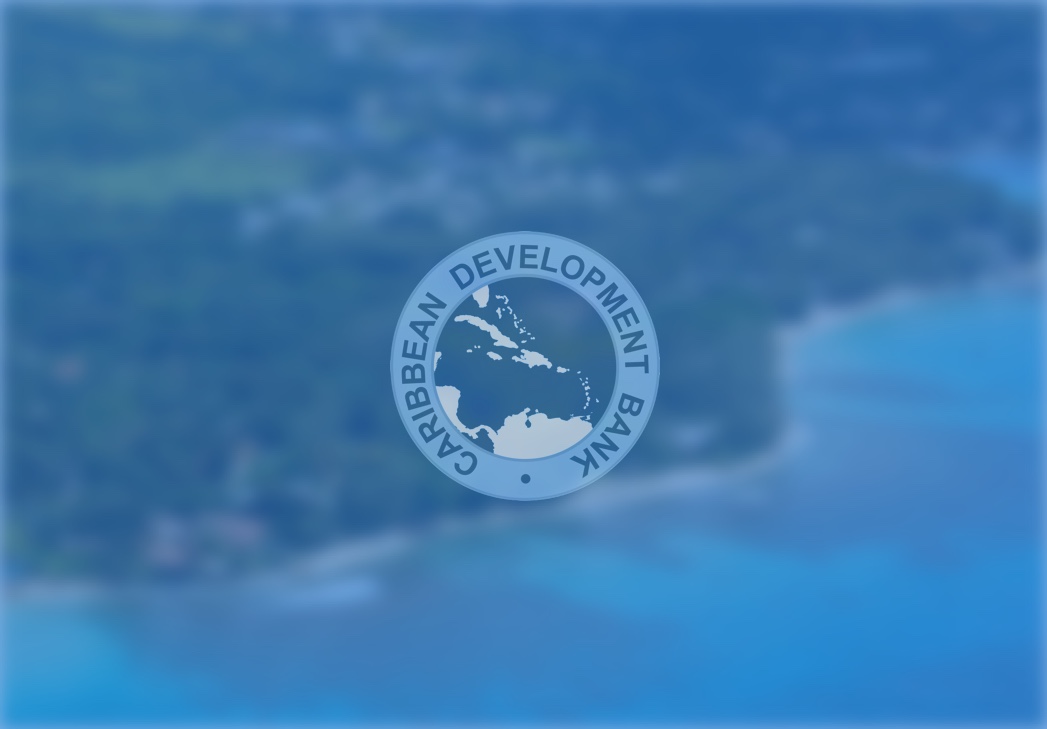 Encouraging young people across the Caribbean to actualise their dreams of business ownership is a priority shared by the Barbados Youth Business Trust (BYBT) and its sister bodies in five neighbouring islands as well as the Caribbean Development Bank (CDB).
Cardell Fergusson, the General Manager of BYBT explained the entity's focus as she described the Strengthening the Entrepreneurial Spirit of Caribbean Youth programme, funded by CDB's Micro, Small and Medium Enterprises (MSME) Unit.
The BYBT successfully completed an eLearning platform on entrepreneurial development, of which the Anguilla Youth Business Foundation (AYBF) sought assistance to fashion a similar programme for that British Overseas Territory.
The programme for Anguilla received USD24,000 in funding from the Bank's MSME Unit. It was used to cover the expenses of two consultants to provide training of trainers, and institutional capacity building for members of the AYBF.
Addressing the evolving attitude towards entrepreneurship, Fergusson remarked that more young people are showing increasing confidence in themselves to become entrepreneurs.
She outlined: "Society is also more encouraging than years ago. Parents who once insisted on their children becoming employees, they are changing that attitude and are more open to them becoming business owners.
"There are more people now who believe in themselves that they can possibly do it on their own, given the many business support organisations like ours that they can tap into.
"It is about self-actualisation,  and we are pleased to play our role with the assistance of an institution like the Caribbean Development Bank helping us to turn job seekers into job creators."
The BYBT general manager also spoke of CDB's unique position as a regionally-based development institution that understands the special needs of small island states and is also committed to the Caribbean's development.
"We can be confident that the Bank is looking out for the interests of people across this region. They have the capacity to tap into where the demand and needs are situated from their very strategic vantage point.
"We have enjoyed a relationship with the CDB because they are a Caribbean institution that views issues on a much wider basis than small geographical [jurisdictions]. And so, when the Anguilla Youth Business Foundation required assistance, the CDB knew that there was a business support organisation like ours, implementing similar projects and they were able to align the two groups.
"You can achieve those kinds of synergies when you are fully aware of what is taking place in the regional space and CDB has demonstrated repeatedly that it knows the Caribbean and its needs," Fergusson asserted.
Also of note are the efforts of BYBT and affiliate organisations in Jamaica, St Lucia, Trinidad and Tobago, Dominica and Anguilla to create a consortium to develop programmes to assist youth businesses in other regional states.
"We are also focusing on St Vincent and the Grenadines where our goal is to revive the Business Trust foundation there," shared Fergusson.
The BYBT and its regional affiliates were created to help young people build their self-confidence and ambitions to operate their own businesses. The organisation also provides start-up capital, mentoring and business development support for youth entrepreneurs.