Fitz Hughes: Community Profile and Livelihood Baseline Assessment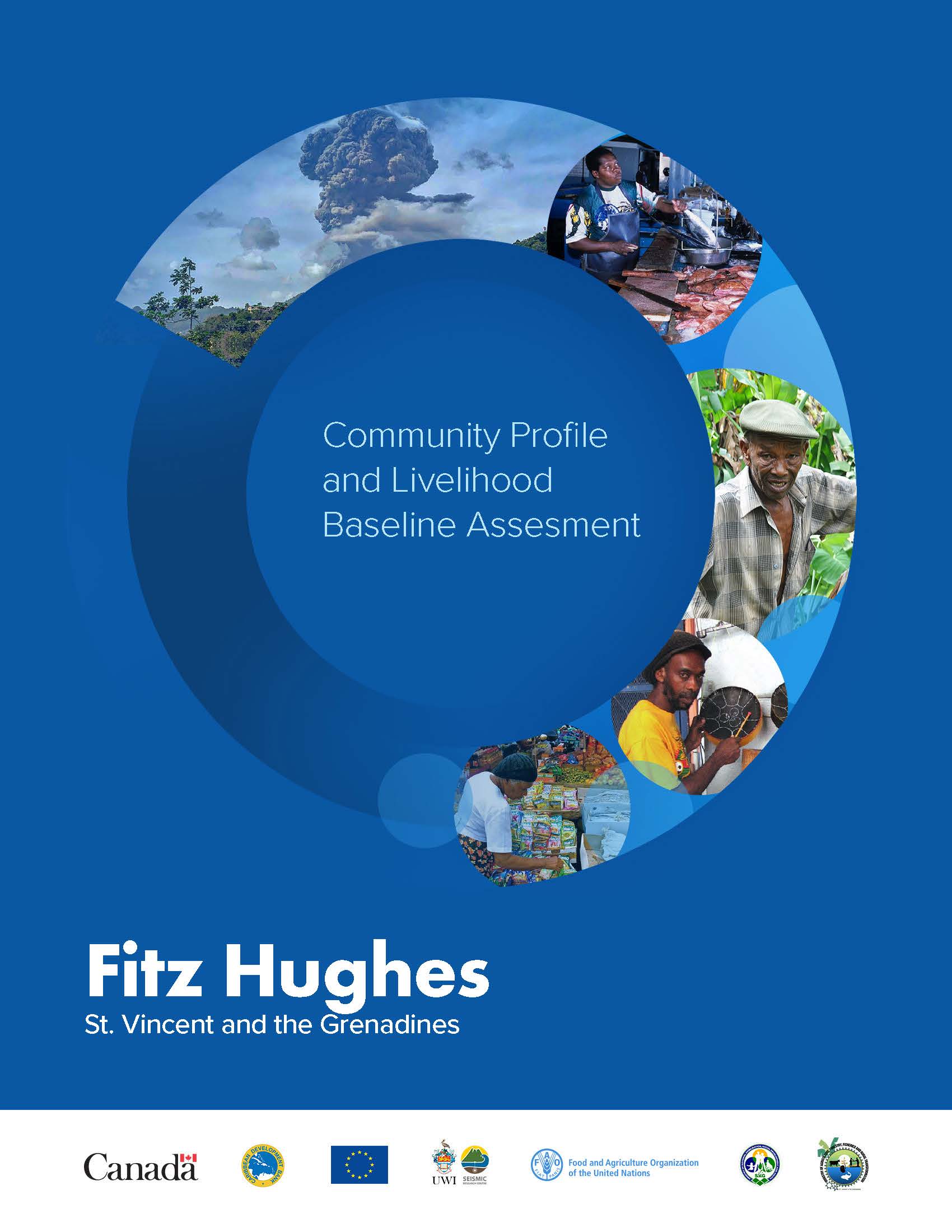 Summary
In 2019, the Livelihood Based Assessment and Contingency Planning approach was applied in St. Vincent and the Grenadines to provide pre-disaster livelihood information for eleven communities involved in the Volcano Ready Communities in the St. Vincent and the Grenadines (VRC in SVG) project. 
Fitz Hughes is one of the communities that was included in this process and this report provides the Livelihood Baseline Assessment (LBA) information that resulted from the assessment process. 
Fitz Hughes is a coastal community situated in the parish of Saint David. It lies thirty-six kilometres (36km) from the capital Kingstown, and is one of the northernmost communities in St. Vincent. As a coastal community, access to the sea is one of its most important natural resources as well as fertile soil and the availability of farm lands. The community is situated close to the La Soufriere volcano.
According to the 2012 Housing and Population Census, Fitz Hughes had a total of two hundred and ninety-eight households with a population of 1071 persons (568 male, 503 female). The community is situated within the wider Chateaubelair administrative division, and data at this level is used as an approximation of community realities as it relates to education, housing and health and sanitation. These data are presented in Chapter 3.
Based on an earlier conducted Community Engagement Survey (CES) funded by the project in September 2018, community development activities are seen as important by a majority of residents of the community but only a few play active leadership roles through involvement in an organisation. The vision, mission and objectives of the community groups in Fitz Hughes and other results pertaining to the survey are outlined in Chapter 4. Chapter 4 also provides an overview of the governance structure of the community