News
USD 110 million of new support for climate change mitigation, adaptation and resilience projects across the Caribbean as EIB and CDB sign new financing agreement
The European Investment Bank (EIB) and Caribbean Development Bank (CDB) have signed a USD 110 million financing agreement to support investment projects in the Caribbean under CDB's climate action policy. The Climate Action Framework Loan II builds on the USD 65 million Climate Action Line of Credit (CALC) signed between EIB and CDB in 2011, and which supports nine projects in seven countries across the Caribbean. The EUR 100 million climate action initiative is the EIB's biggest loan to the Caribbean.
Eligible investments under the Climate Action Framework Loan II include climate change mitigation, adaptation and resilience projects in renewable energy, energy efficiency, road transport, water infrastructure and community-level physical and social infrastructure  that reduce greenhouse gas emissions and improve resilience to the impacts of climate change.
CDB President Dr. Wm. Warren Smith and EIB Vice President responsible for the Caribbean, Pim van Ballekom, signed the new agreement in the Turks and Caicos Islands on May 24, 2017, during the 47th Annual Meeting of CDB's Board of Governors.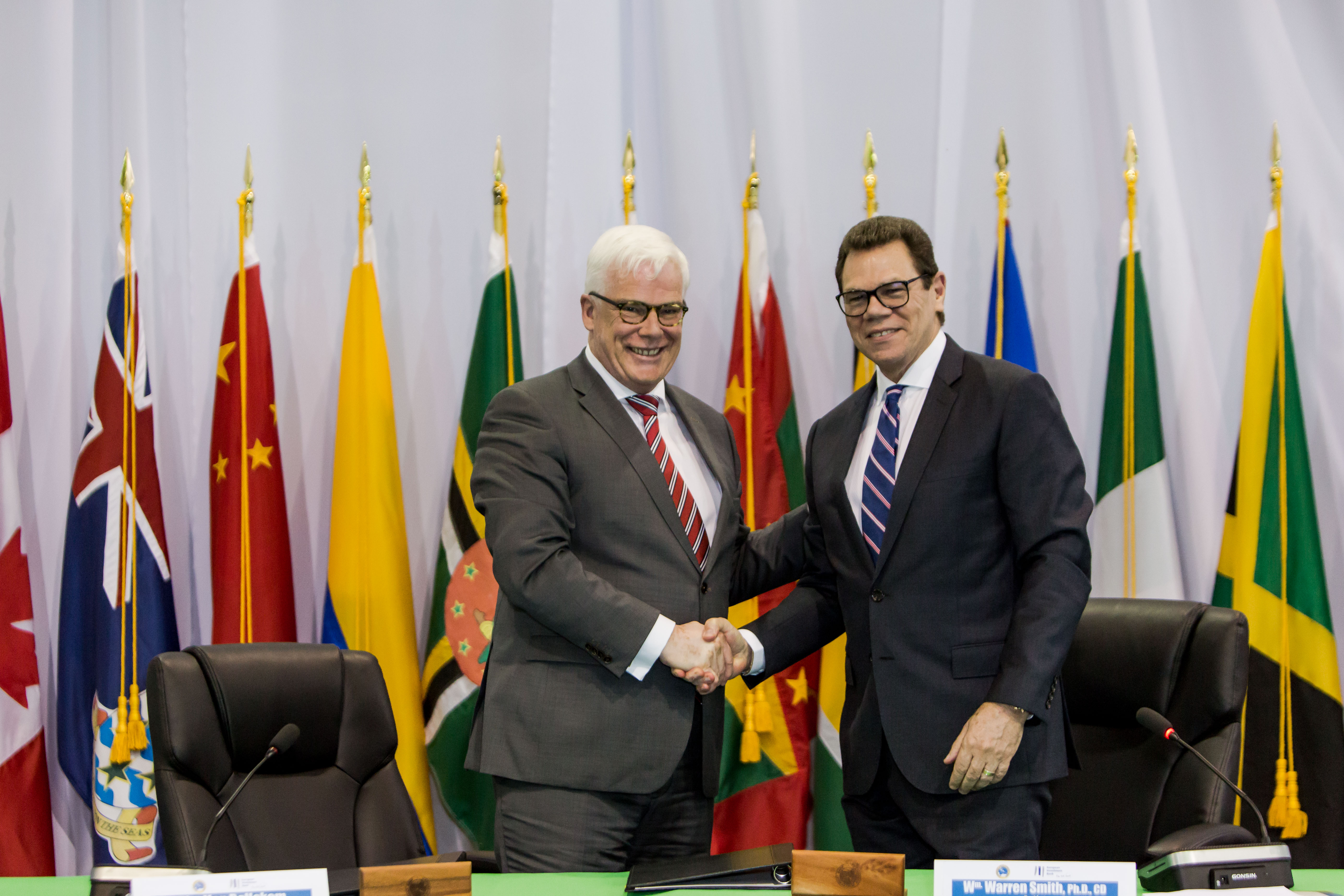 Pim Van Ballekom, EIB Vice President said: "We are delighted to be signing this new climate action loan with CDB, which is the result of a fruitful partnership that lasts for almost four decades, to support new projects in the Caribbean. This partnership is currently supporting CDB's efforts to mainstream climate action to help its borrowing member countries (BMCs), which are all considered Small Island Developing States, to adequately tackle risks related to climate change. Caribbean countries face economic and social challenges which must be addressed whilst ensuring resilience to climate change. "
CDB President Dr. Wm. Warren Smith said: "Through this new Line of Credit, CDB will be able to provide to its BMCs much needed low-cost financing to address the climate impacts already affecting these countries. The line supports our ongoing work to build climate resilience and the adaptive capacities of BMCs, as they work towards their goal of achieving sustainable development. The signing of this agreement reinforces the longstanding partnership between EIB and CDB, and signals strengthened cooperation between our two institutions."
A healthy pipeline of climate action projects amounting to over USD 300 million for this new loan has been developed with support of an EIB-funded technical assistance programme.
To date, CDB has committed the total resources under the ongoing Climate Action Line of Credit (EUR 50 million), for nine projects. This co-financing is associated with total project financing of approximately USD 191 million (from CDB loans/grants, EIB CALC, counterpart and other sources of financing).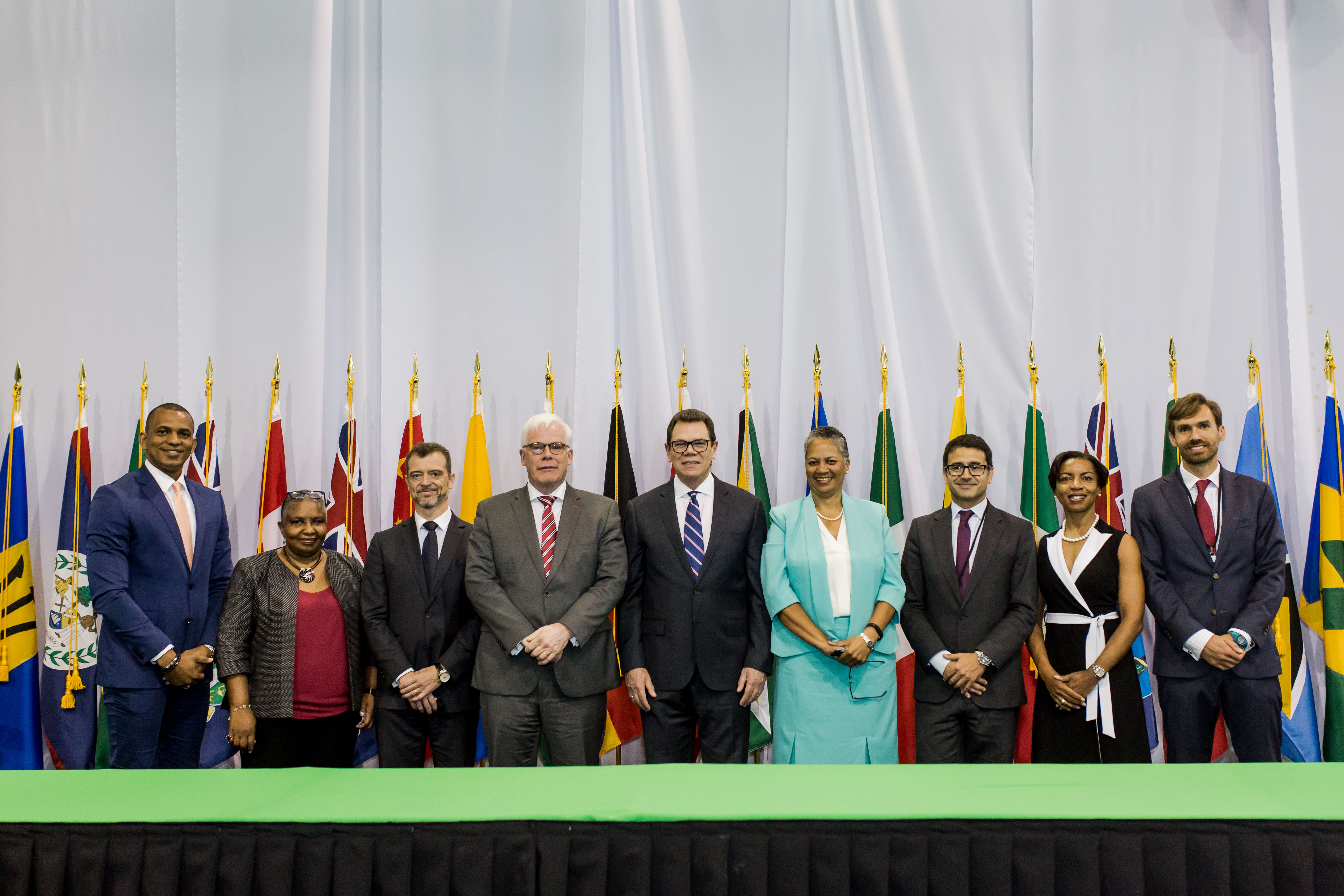 Since the approval of CDB's Climate Resilience Strategy in 2012, 58% of projects financed have included climate change adaptation and/or mitigation elements. These projects were mainly in the sectors of water, education, physical infrastructure such as sea defences, drainage, and roads, and agriculture. Using the Joint Multilateral Development Bank Methodology, climate financing represented 13% of total CDB project financing in 2015. In 2016, CDB approved USD 50 million for projects with explicit climate resilience and sustainable energy actions.
The EIB has supported development and economic activity in the Caribbean with loans and equity investment worth EUR 1,6 billion.